Sami-Sabinsa Showcases at in-cosmetics Global Expo 2023
Sami-Sabinsa wrapped up a wonderful time at the in-cosmetics global expo last week. We showcased our innovative ingredient, Curcumin C3 Reduct® at the innovation area, and our stand at T10 witnessed a huge traffic of prospective visitors.
We had the pleasure of interacting with visitors and highlighting our range of products, including Proscalpin® and Lactosporin™. Proscalpin® is a patented (US9498423) herbal hair care product that contains Cococin® (Cocos nucifera liquid endosperm), Saberry® (Emblica officinalis fruit extract), and PeptiSeLect™ (a naturally occurring selenium-containing peptide in garlic) to prevent hair loss and promote hair growth. LactoSporin™ was another popular draw for visitors. Currently, many formulators are looking for postbiotic products that have been clinically studied for their efficacy. Studies on LactoSporin™ in the areas of skin, hair, and oral care make it an ideal and appealing product to developers.
Products in the radiance and brightening sector like Artonox®, SabiWhite®, and pTeroWhite® were also displayed at the Expo. Sami-Sabinsa radiance category is clinically studied for its efficacy.
Thanks to the in-cosmetics global team for all the support. We are looking forward to participating again here next year.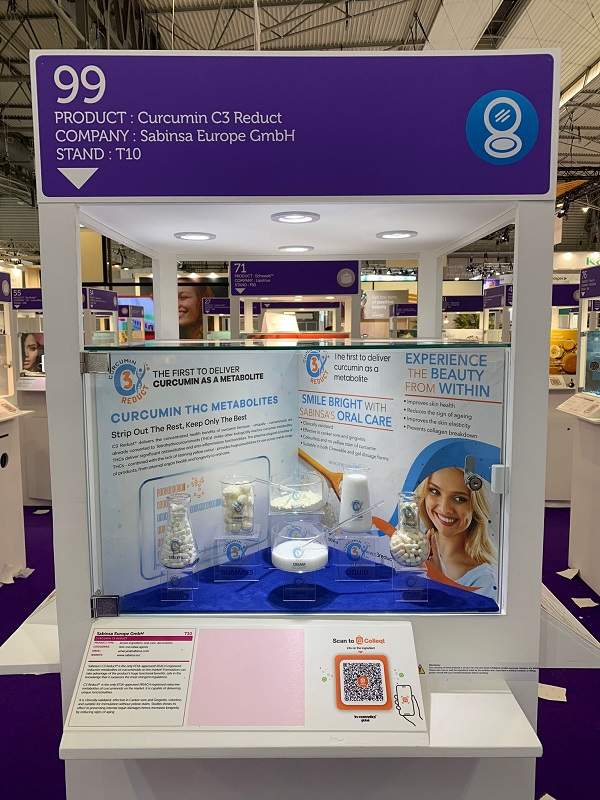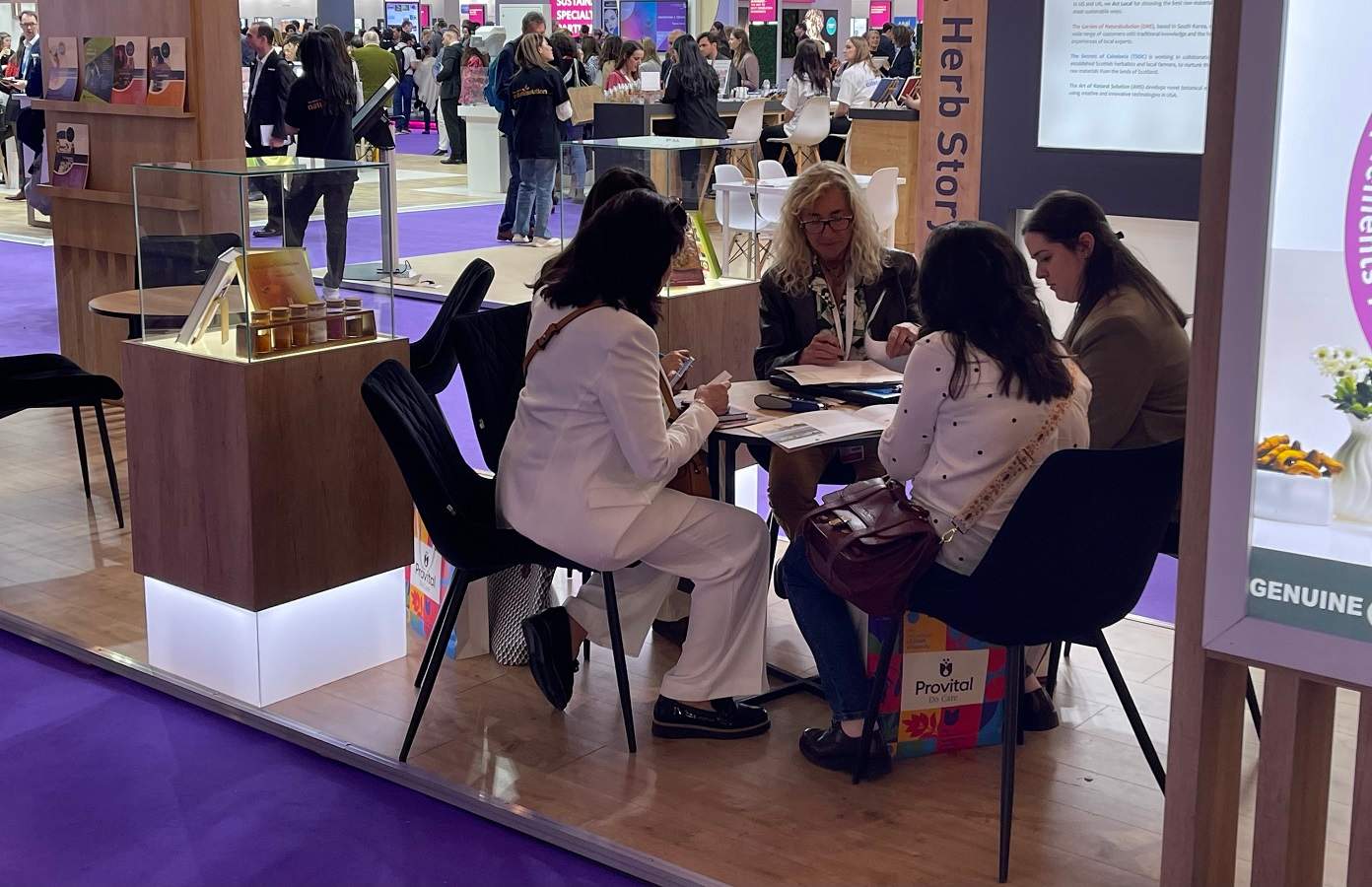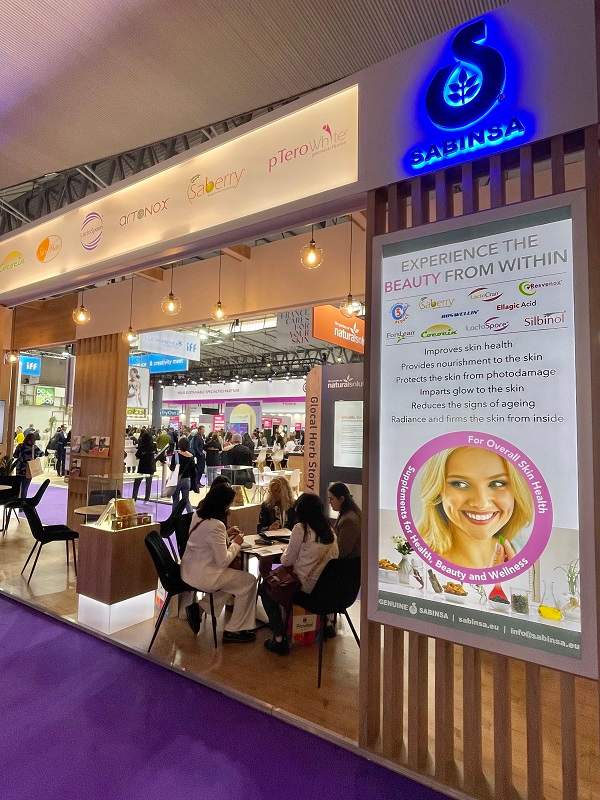 ™ - Trademarks of Sabinsa Europe GmbH
® - Registered trademarks of Sabinsa Europe GmbH